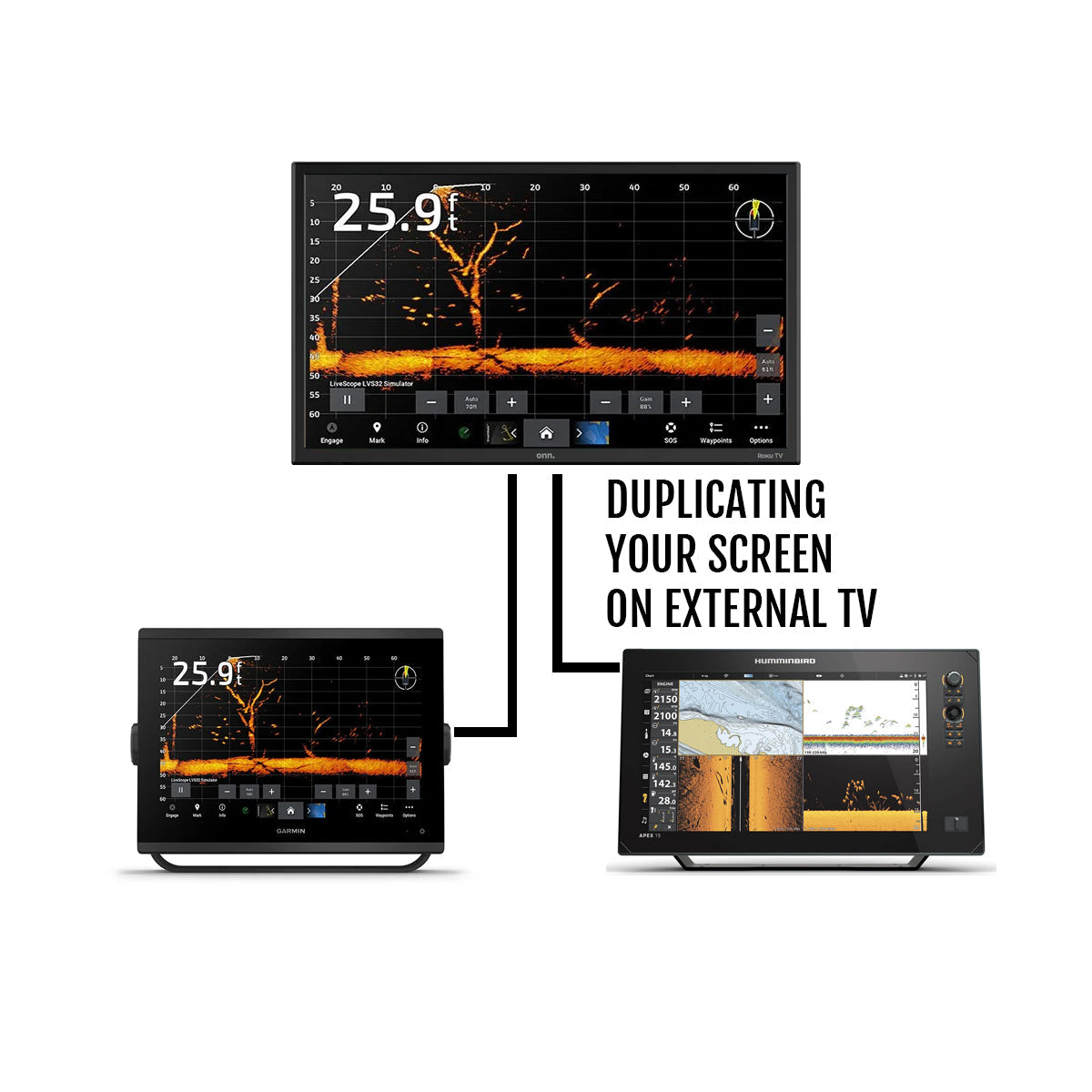 Fish Finders Capable of Displaying the Screen on an External Monitor or TV
Looking for a fish finder with the capability of mirroring its screen on an external monitor for your Snobear, Fish House, or maybe even your boat? 
Here's the current options that are on the market today.
Garmin
GPSMAP® 8610, 

GPSMAP® 8612, GPSMAP® 8617, GPSMAP® 8622, GPSMAP® 8624

GPSMAP® 1243
Humminbird
Lowrance
Unfortunately Lowrance does not offer an HDMI out port (not even the new HDS Pro models). The only way you can view the screen on an external monitor is by "Screen Mirroring" to a phone or tablet, and then using a USB cable from the tablet or phone to an external monitor. Some guys will also mount a tablet in the bow and view/control their dash mounts from their tablet. 

This is all done utilizing Lowrance's Link App.
If you have any questions on your own installation. Shoot me a message here.